About us
A brief history of Epsilon Nu
The Epsilon Nu Chapter of Delta Tau Delta was founded originally as Kappa Phi Fraternity on December 5, 1963 at the University of Missouri School of Mines and Metallurgy (now Missouri S&T). Our founding members came from two groups. The first group had already started to found a new fraternity when they met in the Rolla Building on December 5. The other group consisted of men who were interested in forming a new fraternity but had not yet taken the steps needed to form one.

On March 2, 1964, Kappa Phi set out to secure a house for itself. The house which was purchased for $50,000 was located on eight acres of land along Vienna Road. This house is still the home of Epsilon Nu to this day, although its size was doubled in 1999.

Kappa Phi was originally formed with the intention of eventually becoming a chapter of Phi Kappa Sigma, the founders soon became disenchanted with Phi Kappa Sigma's lack of correspondence and support and began looking around at other national fraternities.

In early February of 1965, Kappa Phi petitioned Delta Tau Delta Fraternity for colony status. Delta Tau Delta recognized Kappa Phi as an official colony on April 10, 1965 and it was initiated as Epsilon Nu, the 96th chapter, of Delta Tau Delta on December 10, 1966.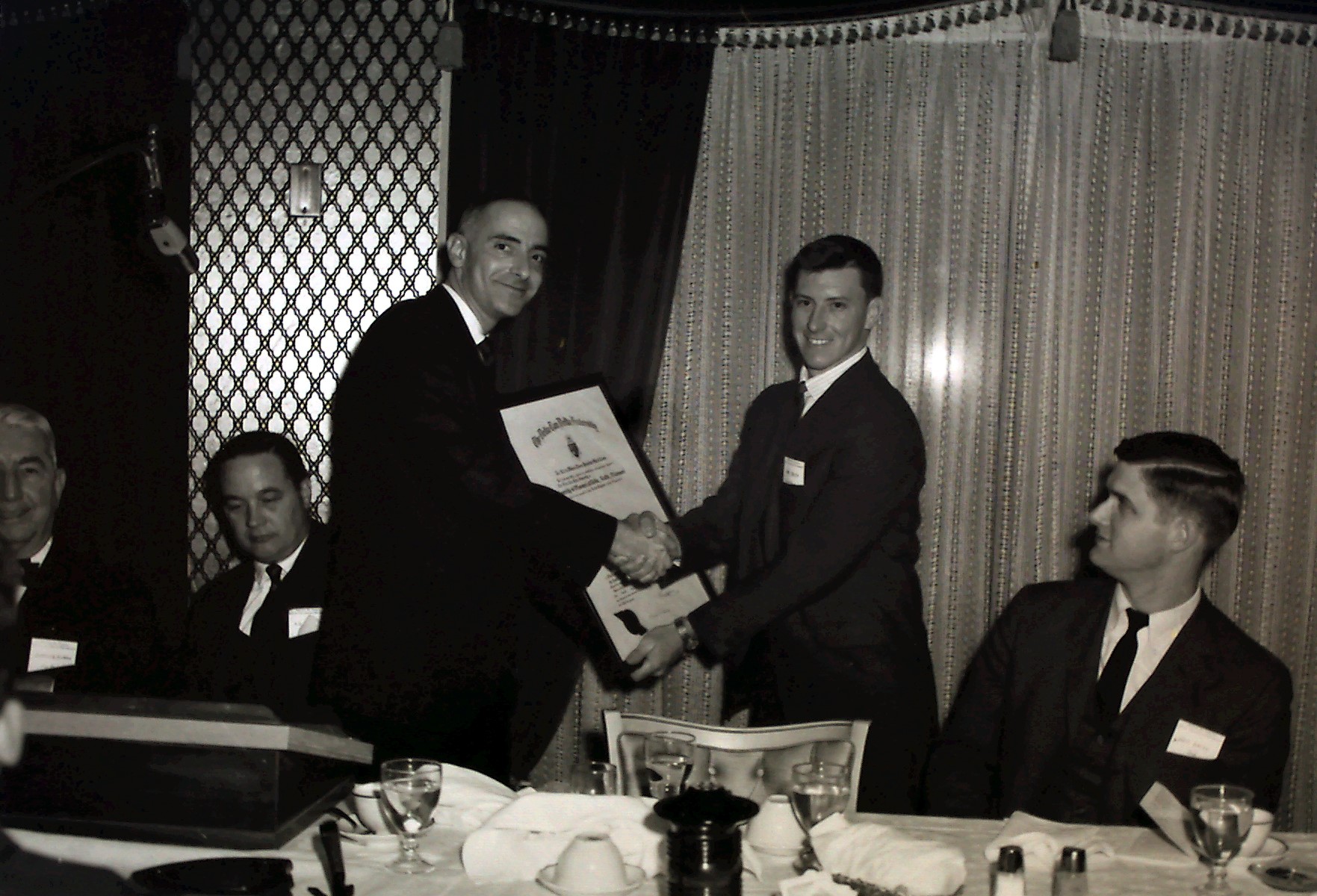 Why I Joined Delta Tau Delta
What Missouri S&T Delts Have To Say
Latest news
Publications by Epsilon Nu