Jeffrey W. Sheets (π, 122) was recently appointed to the Missouri S&T Board of Trustees. Brother Sheets served as Treasurer in 1978 and President in 1979 of Epsilon Nu. In 1980, he earned his bachelor of science in Chemical Engineering after which he began his career with ConocoPhillips in the North American division of Exploration and Production. Jeff held a number of engineering and marketing positions and earned his masters degree in Business Administration from the University of Houston in 1989.
In 1990, he joined the Treasury of ConocoPhillips by becoming a Staff Finance Director and moved to the Norway Office in 1993. Jeff served as the Commercial Services Manager, while in Norway, from 1994 to 1997. He then returned to the United States in 1998 to become an Assistant Treasurer. In 2001, Jeff was named Vice President and Treasurer of ConocoPhillips and became Senior Vice President of Planning and Strategy in 2008. He became the Chief Financial Officer in 2010.
In 2011, Jeff was inducted into the Academy of Chemical Engineers at Missouri S&T and was awarded a professional degree in chemical engineering. He was appointed to the S&T Board of Trustees in 2016 after retiring from his 36 year career with ConocoPhillips. As a trustee, he helps to make major decisions regarding the Rolla Campus. Jeff and his wife, Patricia, are also both members of the Order of the Golden Shillelagh.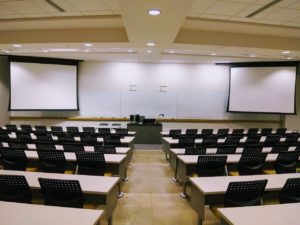 Brother Sheets has not forgotten Rolla. Both he and his wife have donated money to fund the construction of the Jeff and Pat Sheets Lecture Hall located in Bertlesmeyer Hall. This lecture hall is one of the largest and is the newest lecture hall on the Missouri S&T Campus with the ability to hold hundreds of students.