Ovid "Tobey" Yadon (Ι, 86) came to University of Missouri Rolla in 1971 as a Mechanical Engineering student. Now he has retired and does a lot of volunteering as a part of Lions Club, a massive international service organization. Additionally, he is active in his church, and he recently rode his bike from Fort Collins to Yellowstone and plans on an even longer ride soon!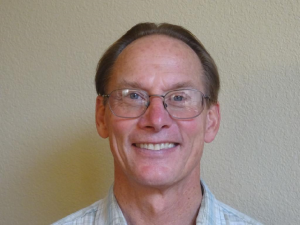 He began his career when he came to UMR as a Mechanical Engineering student and joined Delta Tau Delta. He had already experienced the fraternity through "pledge parties" that he had been invited to in high school, and he really liked the house. The driving factors in his decision to join were the community and the resources the house provided to him. Some of his favorite memories of the house were Greek Week, St. Pats, Alice was still a thing back then, and the friends he developed while he was here. He thinks he added a calmness to the house during turbulent times. The house had fallen down on membership and he worked hard to keep it going. He wasn't sure if he would have made it through college if not for the support of the house because it was a really tough time for him.
He came in as a Mechanical Engineering student, but ended up graduating in Engineering Management. He had a tough time at school and a large part of that was due to trying to engineering. The house is what kept him going during this tough time for him. He figured out that engineering was not really his cup of tea, and so he switched over to Engineering Management, a program he found that suited him much better than engineering did. He feels like the house made it possible for him to keep going through university as he figured out what he wanted to do. He graduated in 1976 with an Engineering Management degree.
Tobey found that UMR provided him with the opportunities and experience to succeed. One such opportunity was an internship which allowed him to work on the Wankel Engine in St. Louis. Additionally, he felt the things he learned here made it possible for him to succeed at work and retire at the early age of 51. He believes the most important thing he learned at UMR was problem solving. This skill has helped him immensely in his career.
Once he graduated, Tobey began looking for a job. His ideal job was working for Fisher Controls in Marshaltown, Iowa, and he got it. He worked there for two years as a sales engineer. A large part of his job was entertaining the clients for his company. He enjoyed this job and had a lot of fun while he was here. While this was his ideal job after graduating, he found that his best job was as a sales rep for Dixon Paper. He worked here for 15 years selling industrial packaging and paper. Outside of these two jobs, he spent some time at Rofement Engineering in Prairie, Minnesota as the assistant for the Director of Sales.
Tobey is very content with how things have worked out. He was able to retire early due to his excellent job opportunities, and through living on less that he made and putting a lot of money into his savings. His proudest achievement is his son. His son has become a mechanical engineer and Tobey is very proud of him because he feels like his son is the engineer that he never was.
Tobey Yadon, a fantastic Delt who values his friends and family. He lives life to the fullest even after retiring, doing things that he loves and contributing to the world around him. With a successful career, a great family, and an enjoyable retirement, what more could be asked for?