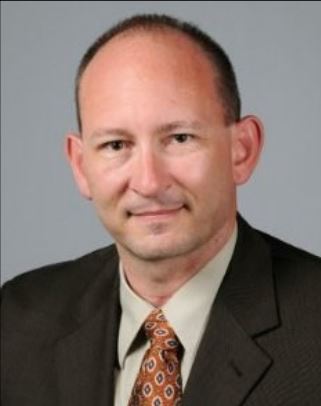 This semester's alumni spotlight is a member of the Alpha Theta pledge class. He was a member of Epsilon Nu well before the 1999 expansion. His pledge class project was the concrete pad and fence for the old dumpster that used to sit in the middle of our yard. During his Presidency there were only 15 members of the house. He is badge number 201, John Goethe.
During our interview I could immediately tell he found joy from helping others. When asked about his favorite memory from college he told me about how one of his high school friends, Chad Allen, joined the house and needed extra help with his schooling. John took it upon himself to help him get through college no matter what it took. John along with other members of the house at the time went out of their way to help push him through and graduate.
His generosity and helpfulness to others didn't stop there. Upon graduating from UMR with a Master's Degree in Aerospace Engineering, he had begun his PhD program in Michigan. A nearby Delt chapter, later to be known as the Theta Xi chapter, was just beginning the colonization process. He helped advise them as they worked to become an official chapter of Delta Tau Delta. The Theta Xi chapter was initiated in 1996.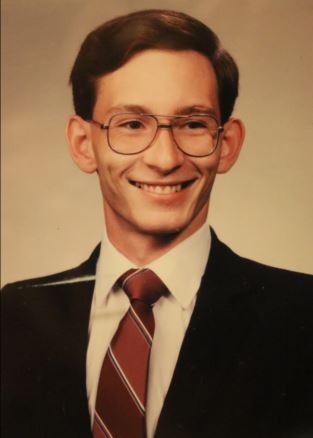 After College, John got a job with Roush Industries in May of 1995 to run tests on their commercial van: The Ford Transit. Within two months he was moved oversees to Austria where he continued working on the vehicle (which was not released to the US until this year). After working with Roush he moved to Wichita in 1996 to work for Boeing where he designed and tested parts for the 737 Next Generation airplane. With over 18 months of testing they were able to simulate 60 years of flying on the plane to prove that the parts were up to par.
After his time in Boeing he helped our Kansas University chapter—Gamma Tau —recolonize after some troubling times with the previous members causing them to be dechartered in 2004. John and six other Delts, all hailing from different chapters, stepped in and helped the new members get a fresh start and reestablish their chapter. They were able to get their charter back soon after and have been a successful chapter ever since.
Now John works for Spirit Aerosystems as Senior Manager for Core Structures Engineering which is largely a research and development group. Their job is to test new materials for airplanes with hopes to make them cheaper and lighter. His job is to lead a team that tests the different metals and to watch over his other group members, so that everyone is doing the processes in a productive, safe manner.
There is much more to his life than what could be written about in this article. When given the time and opportunity to help the fraternity he enjoys lending a helping hand. We hope to hear more about him as he continues to make a difference in the lives of others.
If you know an alumni that you want to see recognized you can e-mail me, Tyler Hembrock, at tahc74@mst.edu. Your feedback allows us to find alumni that have continued to live by our Delt values and have found success in doing so. We hope to see many more spotlights in the future, so that our alumni get the recognition they deserve.