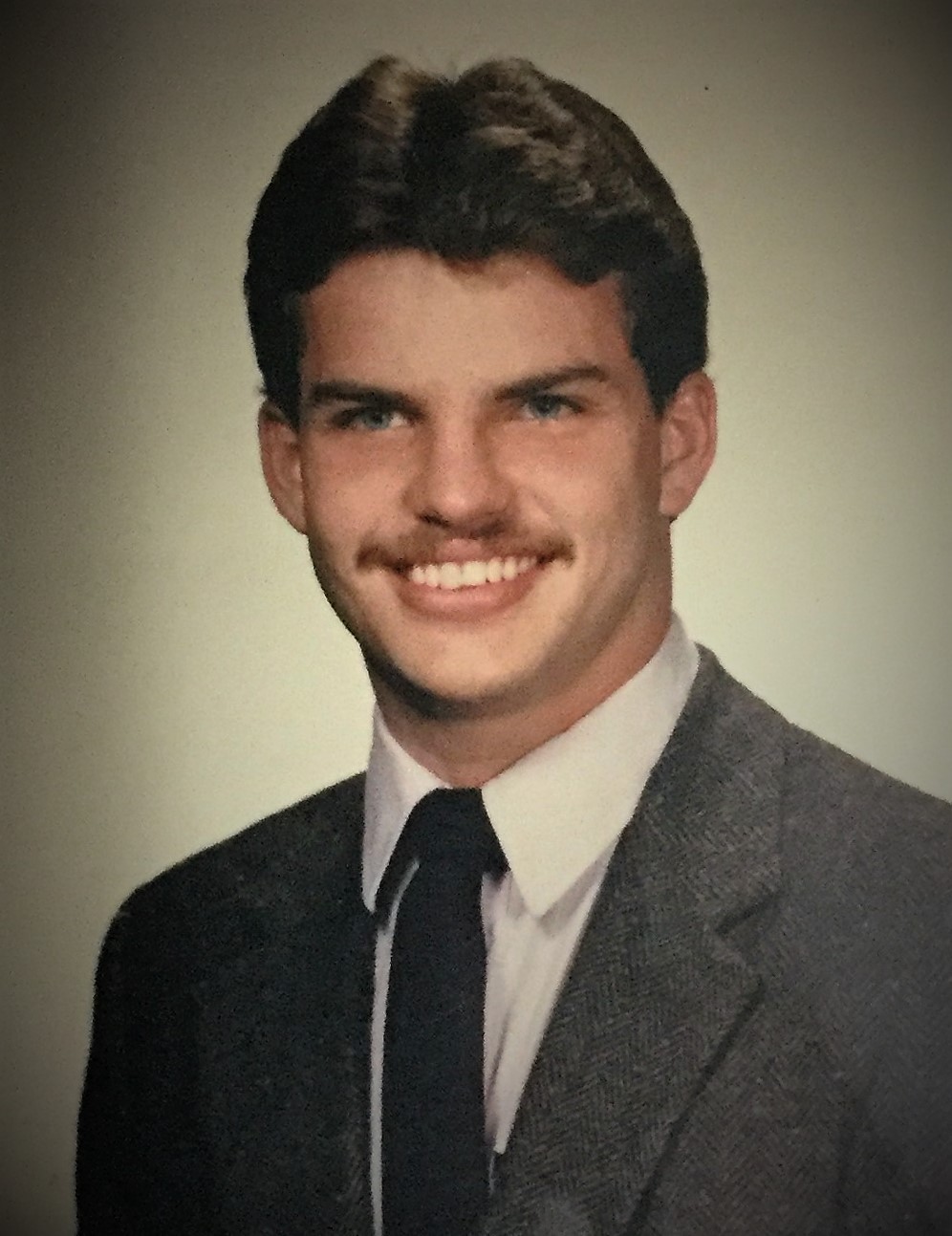 Brit Braswell (AΔ, 180) came to UMR in 1985 as an electrical engineering student. He has worked hard at Ameren for nearly 26 years enjoying the environment and loving what he does. He is in a very unique role and excels within the company. It all started out at Delta Tau Delta.
He began his college career as an electrical engineering student and joined Delta Tau Delta with a group of his friends, James Wheeler and Charlie Pulay. From start to finish he knew he wanted to do electrical engineering. Much of his time in college was spent an electrical engineering lab. The club he was a part of had all the capacitors and chips that anyone could ever want. Here he learned to create circuit boards and built his own LED equalizer. During his time at Rolla, he got a coop with Ameren who he would later go on to work for. His experience and opportunities set him up to succeed.
Britt's time in the house was something he really enjoyed. From joining the house initially with his friends, and having two more friends join the following year, to all the fun things he did while at the house. Britt loved that atmosphere at the house and felt very welcome before he even joined.  One story Britt likes to tell is about a scavenger hunt he and his pledge class went on. Each of them had to do something for their big. Britt's big, Steve Rymer told him he had to get an officer from one of the sororities to sign and kiss his birthmark, located on his upper left thigh. He failed at first trying at ZTA, but at their second stop at Chi-O one of the officers had mercy on him. Britt is a big part of the house, as a majority of the house is currently part of his family tree as well as Brian Booth, our housing core vice president.
Britt graduated in 1990 looking for a job in St. Louis, but right off the bat he only had an offer at Davenport Iowa. However, since his coop at Ameren he had kept in touch with them. He asked them for a job hoping to stay in St. Louis. It came down to the wire as the last day he was able to accept his job in Iowa came around and he still had no offer from Ameren. He called them up twice that day and they gave him an offer, which he immediately took.
Britt and his family, his wife and two kids, currently live in St. Louis still, and his proudest achievement has been taking care of his family and raising his two kids. He is grateful that he makes enough to allow his wife to not have a job and be able to homeschool their two kids. One is currently a senior in high school graduating this year and planning to take a year off, and the other is going to be a Freshman in high school this coming school year.
At work Britt loves where he is at. He thinks very highly of those he works with, and feels very at home in the workplace. He currently works with Dave "Penguin" Robben who graduated in '86. He always is looking forward to the next challenge to the next challenge at work; enjoying working through each one. His biggest challenge over the years was when he was working at the power plant and the main transformer blew. It was a huge incident for the public, and what they didn't see was the time Britt and his coworkers had to put in to get the power plant back up and running (12, 7 day weeks with 12 hour shifts!). Currently Britt holds a unique position at work because as he said, he's one of those 80s kids who spent all their time on a computer, and with that knowledge of computers and his skill in Electrical Engineering he has a strong skillset and currently does most of the system integration within Ameren.
Right now he has no plans to leave Ameren except for retiring in the future. He loves his job and looks forward to going in each day to work through the projects, which are still enjoyable to him. He plans on spending the rest of his career working in Ameren doing what he does. However, he believes without his time and Rolla and within the house he could have never lived as well off as he is now.
Britt Braswell-a great Delt who values his family, his career, and his friends. He's living life to the fullest having found a place for himself at work and a great home to return to after a long day. With so many years under his belt and still more to go, what will he accomplish in the future?